CITY BEAT, ICON MAGAZINE JULY 2014
We learned a lot about the human brain
and violent criminal behavior at the Athenaeum recently. The featured speaker explained that a marker for psychopathic individuals who are prone to violence was small ears set low on the head. While this characterization was presented as a general predisposition rather than fact, small ears set low on the head has for us always been an indicator of trouble. We couldn't sto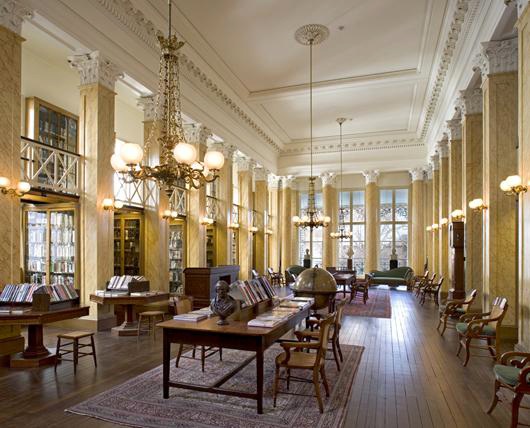 p thinking about low hanging ears a week later when we participated at the first annual East Kensington Trenton Arts Festival as a food truck vendor judge. We sampled lobster, shrimp, Asian Foo delights, sumptuous cupcakes, ice cream, tacos, cheese steaks and more. Can too much deliciousness be a bad thing? By the end of the tour we came not only to appreciate why the ancient Romans valued the vomitorium, but how many low hangers there were in the world…Of course, we're talking ears here, not meatballs.
Nantucket was on our travel agenda years ago when, eating in a local bistro, we noticed our dead great aunt sitting at a table across the room cutting into a breast of chicken. This was no ordinary resemblance, but a shocking ultra-Xerox copy right down to the last hair follicle and freckle. Auntie had talked about Nantucket all her life, praising it as her favorite place. We thought of auntie (and her double) at the inaugural John C. Van Horne lecture at the American Philosophical Society (the occasion: Van Horne's retirement from his position as CEO of the Library Company of Philadelphia). Guest speaker, author Nathaniel Philbrick (
Whales, Pilgrims, and Revolutionaries
), who lives in Nantucket, talked about his historical non-fiction. Philbrick's presentation was no canned sound bite but an inside look at his writing habits. While we never asked Philbrick whether he's had any auntie ghost sightings, we did chat with PMA's Kathy Foster at the small-plate cocktail reception afterwards. "How great was that!" Kathy exclaimed, her eyes lighting up like a New England lighthouse. "I have a full time job, but my greatest wish is to write full time…to get up in the morning and sharpen those pencils and get to it!" We know what Kathy means, even if the sharpening pencil part makes us think of math, not literature.
We met Fergie of Fergie's Pub fame the day before Philly Beer Week (and two weeks before Bloomsday) even though every week seems to be Philly Beer Week. Fergie's a pleasant Irish guy who sees the humor in everything. As committed wine drinkers (beer is a food, after all), we couldn't get into Beer Week's rowdy axe smashing-the-keg-here-comes-the-suds antics. Beer Week, however, did bring us a plethora of sudsy emails, one of them from Sugar House Casino announcing the Philadelphia Cornhole League Tournament. Now, we remember that riotous word from adolescence when it conjured up hushed Philip Roth woodshed scenarios and when it was the banter of jokes. Can it be that people don't know the history of that word? We added the Cornhole League ad to our list of Philly oddities alongside sidewalk hookah smoking (very popular in London), but we're not sure why. While hookah may be the dumbest thing to do since blindfold bungee jumping, doing things with corn has no malevolent after effects.
We tried (but failed) to imagine Jane Golden doing hookah when we saw her at the Mural Arts annual Wall Ball at Union Transfer. Jane MC'd the evening and her performance on stage (jumping up and down like a female Howard Beale in the movie
Network
) called to mind her limitless energy. The annual fundraiser and auction drew hundreds of people, including the mayor, Philly's Poet Laureate, and a lot of people intent on serious partying. But nobody parties like the people at Dirty Frank's, where getting—and staying—drunk is an obligation. We visited DF's for the opening of "Is it Art?" even if the exhibit didn't live up to the "Is it?" factor at all. We expected found objects like Triamcinolene Acetonide Ointment, chlorhexidine gluconate oral rinse, or used band-aids arranged like a Leger painting, but instead saw some really handsome pieces. We sat in the front of the bar with Walton, Tamara and their dog Harry so as to avoid the crush of elbows. DF's cultish atmosphere is the polar opposite of more upscale places, like the Chemical Heritage Foundation's 2014 Heritage Day, where Kiran Mazumdar-Shaw (the founder of India's largest biotechnology enterprise) was awarded the Othmer Gold Medal.
Our time at CHF reminded us that there's a proper way to behave at cocktail receptions, namely that stockpiling glasses of wine at your table for later consumption (as we witnessed one guest do) is a major transgression. Maybe what's needed is a cool book on Philadelphia reception etiquette. Some people who frequent city receptions could care less about the play, lecture or the exhibited art. We first witnessed this phenomenon years ago at Wilma Theater receptions when we spotted elderly women opening their handbags and sliding in napkin-wrapped hors d'oeuvres. The old ladies moved fast yet the tendency was for observers to think: "Ah, the poor dears must need it, they're on fixed incomes." Recently, at another reception, we witnessed two sloppily dressed Dickensian types gobble up massive amounts of the hors d'oeuvres. When we pointed out the culprits to our friend Emily, she told us that one of the two was actually mentally ill and had an awful habit of pouring wine over your head if he doesn't like what you say, or if you are talking too long to someone he really,
really
wants to speak with.
Not long ago, one of the best things someone with an inquiring mind could do was listen to NPR, especially Terry Gross' award-winning show,

Fresh Air

. As a second-best listening alternative, one could also listen to NPR's

Radio Times

with Marty-Moss Coane. But then was then and now is now. Listening to

Fresh Air

today, one is struck by the preponderance of cable TV star guests, often vapid twenty- or thirty-something actors from obscure but popular cable TV shows. Add to this list

Fresh Air

's repeated series of interviews with Judd Apatow, a director of the once (esoterically) popular cable show

Freaks and Geeks

, and you might ask: Is Terry Gross now serving a commercial purpose by supporting the careers of certain actors?

When Gross' replacement, Dave Davies is put in charge, however,

Fresh Air

's heavyweight guests return like a South Pacific tsunami.
Yes, Virginia, it is True: we did coin the line, Baby Up Talk, or BUT. "BUT" is when the sentences that come out of the speaker's mouth have an upward tilt as if the speaker was intentionally raising the conversational pitch above normal speaking tones. BUT sentences also end with a blatant question mark. We got a big dose of BUT when we heard the son of a former colleague of ours interviewed on
Radio Times
. The son was being interviewed with a local filmmaker.
We've never known him to speak in BUT, but here he was, pushing every declarative sentence into high tonal regions and ending them with a question mark. What in the name of God had happened to him, we wondered.
At the City Institute branch of the Free Library we chatted with the retiring Artistic Director of the Pennsylvania Ballet, Roy Kaiser, a handsome, gracious man who came to Philly 35 years ago on a Greyhound bus from Seattle intending to stay for only six months but wound up staying. Decades of dancing, however, have ruined Kaiser's hip, so this athletic-looking man of dance is slated for a hip replacement. Kaiser said he doesn't tell young dancers what awaits them in terms of disintegrating discs and kneecaps, even if runners have certainly heard the message by now. After the lecture we bumped into a once-vibrant 40-something acquaintance hobbling down the street in crutches, the result of years jogging on Center City sidewalks.
We visited the Center for Emerging Visual Artists (CFEVA) reception at the Barclay and realized that it's always the same social interaction when it comes to emerging artists (EA's): They cluster together in a corner, identifiable by age, as the adults circle them until one of the artists (perhaps a woman in bangs, the new "artsy hairdo") consents to a momentary commingling, laughing and chatting, until the EA's cluster group comes to the rescue, forcing the adult to go back to his pen of spent peers.
When we went to the Center for Architecture to hear photographer Vincent Feldman talk about his book
City Abandoned
, we expected to see an old man, but instead saw a buff, Van Dyke-goateed younger man with fire in his eyes. For all of Feldman's marvelous stories on some of the city's most neglected structures, he spoke non-stop for over an hour, which had us wondering whether he'd ever come up for air. When an air bubble finally did appear, the Center's host, David Bender, said the audience might be able to squeeze in a question or two.
We ended the month at the 2014 Preservation Alliance Awards, for the first time held at the Union League, a big improvement over the old days when it dragged on endlessly at the Crystal Room at Macys. The new streamlined award ceremony allowed for a lot more moving around. We met the Reading Terminal's Paul Stanke, David Richards of The Right Angle Club, and architect Ed Barnhart of Always by Design, one of the evening's award winners. We last saw Paul Stanke at the 1616 Walnut Street design opening, sponsored by Cashman and Associates, where we walked through sample apartments after hitting up the champagne bar. That evening, while historic in many ways, is very much off the record.